These are just a few of the monikers that could be used to describe my passion for the written word and storytelling. But if you want more details about how I got here and the services I can provide for you, keep reading…
Old-School Reporter with Modern Skills
My career began in the traditional print journalism way, in which I honed "old school" reporting skills while earning my Master of Arts in Journalism and Mass Communications from New York University. (And when I say old school, I mean at my first editorial internship, we all shared one computer and used dial-up to do web searches on Altavista!)
I worked my way up from that internship to become the company's managing editor of a national and regional print magazine called CollegeBound, which aimed to help teens with their high school-to-college transition. I juggled heds and decks, pull quotes and sidebars, and interviewed everyone from college presidents to celebrities along the way.
But then the print magazine I worked for went the way of the dinosaur, setting me on a new digital content course that involved managing a suite of websites and their associated social media accounts.
During this time, I also became a mom, which gave me the urge to write about this new part of my life. I began dabbling with freelance writing for parent publications. Over time, the dabbling turned into a most fulfilling side gig for which I got to choose interesting projects and immerse myself in new topics (from credit score repair to talent acquisition technology to consumer scams). That's when I realized that freelancing and being my own boss could eventually be the perfect career path for this working mom someday... and that someday came sooner than I planned when I was unexpectedly laid off from my editor job of 15 years.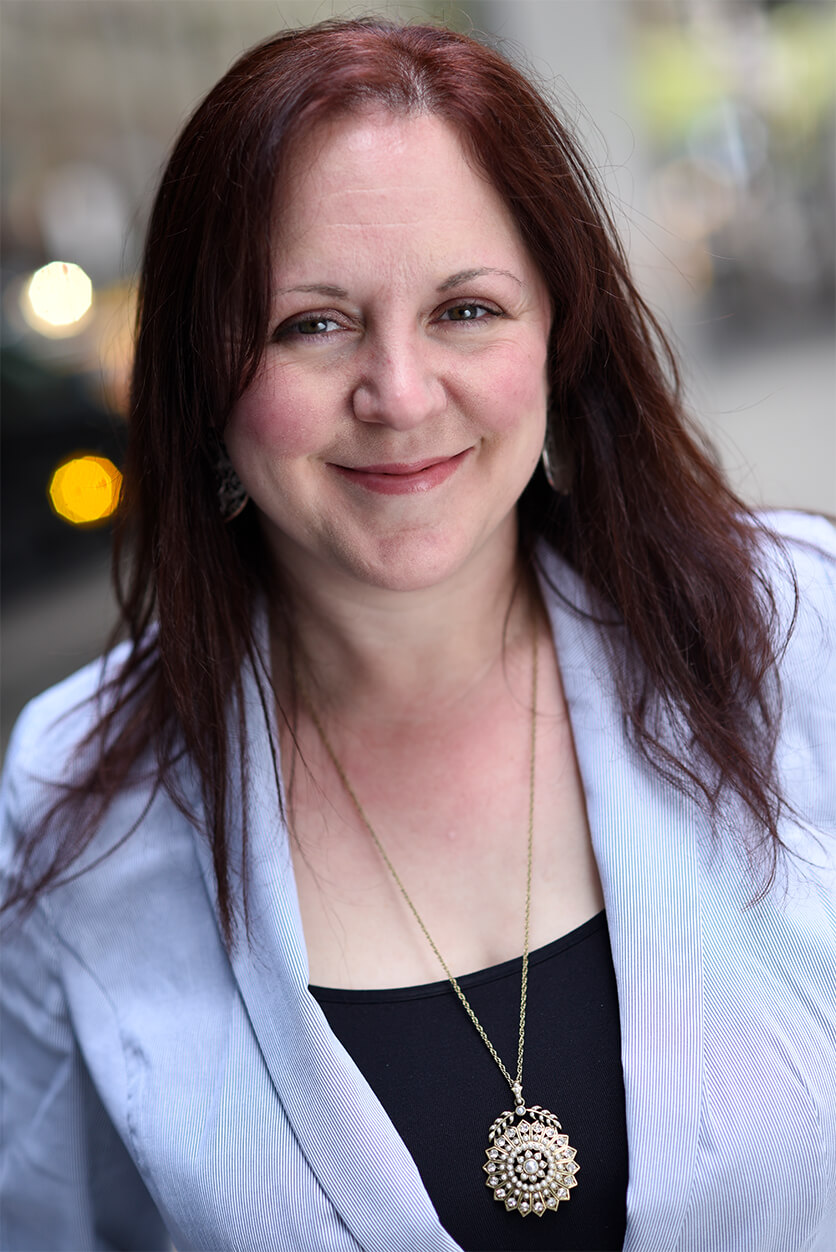 Content: The Next Generation
My moment of despair quickly passed when I decided the universe had told me it was time to embark on a new adventure – a full-time freelance content business. I still wanted to write for my growing list of publications, but I refocused my efforts toward branded content – mostly in the personal finance, careers, and B2B spaces. In the years since, I've gotten to work with some of most recognized brands and best clients in the world.
From articles and slideshows, to infographic assets and social media updates, to SEO content and long-form ebooks, the juggle is real! But no matter how many balls are in the air at once, I treat all of my clients as a top priority, and I've never missed a deadline.
In fact, since I can't help myself when it comes to exploring topics outside of my comfort zone (that's the journalist in me!), I always keep some time in my schedule for new clients. (Maybe, you'll be next!)
Other Things to Know About Me
I'm a staunch supporter of the Oxford comma

Whether it's Game of Thrones, the NY Mets, or the latest Netflix binge, I love my TV time

I'm a proud member of the American Society of Journalists and Authors (ASJA)

I live in Staten Island, NY with my husband and two fast-growing sons
Let's do some content together!